I have been a book-maker albeit a "Junior SP", a bookmakers clerk, and a punter.
   My first effort as an SP Bookie was  at the age of 10 when I bet on the 1946 Melbourne Cup
   Lady Luck shone upon me that day with Russia winning since I was laying book in a Catholic 
   Primary School run by the Sisters of Charity (Coffs Harbour) It would have been almost
   a mortal sin to bet on "Russia".
   I have always thought that Money Management and Staking Strategies were just as important
   as selecting winners.  I think I have proven this with the Staking Plan that produced a 
   profit simply betting on every Saturday Metropolitan Favorite for twelve months.
         Note!!  I have been absent from this
     site for nearly 18 months a Major
     reconstruction is now under way at 
         this new location for the 
     real beginning of the new millenium

The Turf Accountant's Home Page


This site is intended to be "the site" for the average week-end punter.
It is intended to be "D.I.Y" use the information you find here to develop your own
systems and strategies - this is the only way to true success and satisfaction from punting.

"Share The Wealth" I am happy to share my wealth
of ideas and experience but share is the key word. I invite everyone
to use this page as a forum for sharing, send me your ideas through
email and I will share them here with everyone. If you are not
happy to share then I respectfully suggest this page is not for you.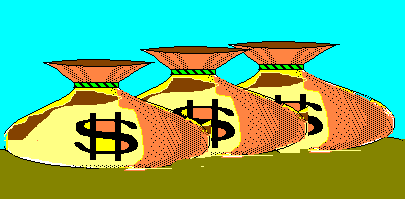 ---

General Information
[This page was launched on 7th May 1997. It is edited by "The Turf Accountant" and is intended to be a source of information aimed at Profitable Punting.]
Latest News
A brief summary of what is currently happening and intended to happen on these pages.
Latest general news and The Turf Accountants Betting Diary.
Lets you see how these theories are carried out by one 'fairly successful' punter.
Daily diary of how I "do it" as an illustration of what can be achieved - in detail.
Let me hear what you think and what you want.
Here I will post the best of the letters and emails that I receive so that you can see what others are saying.
Treat the whole site as "your" forum - it is for you the readers - I am only the organiser and moderator.
---
---
Outlines the "Turf Accountants" philosophy and approach to "Profitable Punting".
Introduces the reader to the THREE BASIC TENETS:
Punting for Profit - The Book.
An extract or two from the proposed book.
Summarises the Turf Accountants approach to making selections.
Summarises the Turf Accountants approach to staking plans.
Summarises the Turf Accountants approach to money management. The "Professionalism" of the "Professional Punter".
Will discuss whatever is of interest to the readers let us know topics of interest. It will start with a few articles explaining how you can develop your own successful selection methods, followed by a series on staking plans and then money management, this series is intended to show the average punter how to become a much more 'professional' punter.
---
---

SELECTIONS
Selections for the latest meetings from the Turf Accountants Ratings.
These articles are also appearing in "Horse Racing Australia Magazine".
This was intended as a "Robin Hood" Forum on publicly marketed Horse Racing Systems, Ratings etc, so that the readers and contributors could share their experiences, as a result of which the good ones would get "free" plugs and the bad ones would be exposed and hopefully save others from being "ripped off".
Whether this page lives or dies depends on your response.


&





From here on in what happens here is up to you the readers, let me know what you think, and what you want. "Click" on "letters" to send me your thoughts..


;
Send your questions and comments to:The Turf Accountant



















Mail: "The Turf Accountant" 71 Lakeview Crescent Forster NSW 2428.
Telephones: Office: ...02 65 547071.
Copyright © 1996
Last modified: 26/4/99



acknowledgements to Kitty Ryan for "Spinning Globe" and other graphics on this site kittryan@ba.isu.edu